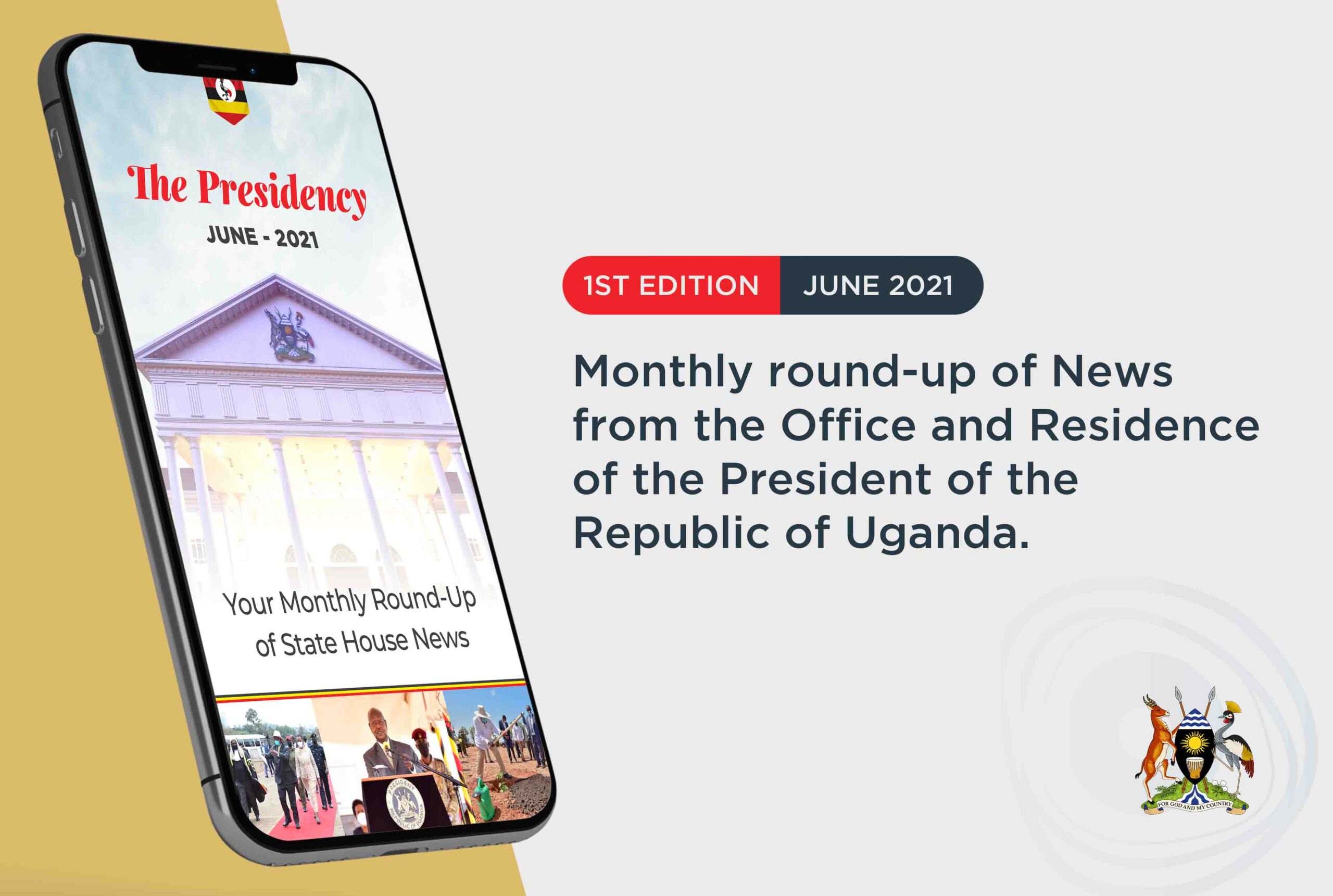 Dear Reader,
It is with immense pleasure that I have the honour to present to you the inaugural edition of The Presidency, a publication of the Government Citizen Interaction Centre (GCIC), under State House- Uganda, which is the monthly round-up of the news from the Office and Residence of the President of the Republic of Uganda.
His Excellency the President of Uganda has been an agile and pragmatic communicator. He was among the first African leaders to join social media platforms in 2010. His followership has grown to over two million on Twitter alone, which puts him among the most followed African brands.
In 2020, the President developed a culture of interacting with citizens through the social media platforms; mainly Twitter and Facebook. This, he did through his regular write-ups shared on his platforms and addressed to Bazzukulu (Luganda for grandchildren). The President regularly went through the reactions and would respond to some worthy ones.
The President has also been a regular contributor in our dailies, writing about the ideals he espouses and the vision he has for Uganda and Africa. Already an author of several books including his autobiography, Sowing the Mustard Seed, the President has written extensively about Pan Africanism, Integration, Peace and Security, Conflict Resolution among other areas, which makes him an astute communicator.
It is against this background that we are introducing The Presidency, a monthly round-up of the events at the Office and Residence of the President. For the start, the magazine will only be a digital PDF file shared on the different digital platforms and uploaded on various Government websites, and will be one way, telling stories from the Presidency.
In future, we intend to make it two-way, to have the input of the citizenry, by running a citizen column that will be commenting on the various activities, projects and programmes undertaken by the President, and also to have contributions from different Ministries, Departments and Agencies of Government.
I now with pleasure, welcome you, to the First Digital Edition of The Presidency.
Marcella Karekye
SPECIAL PRESIDENTIAL ASSISTANT IN-CHARGE OF COMMUNICATION AND DIRECTOR GOVERNMENT CITIZEN INTERACTION CENTRE (GCIC)