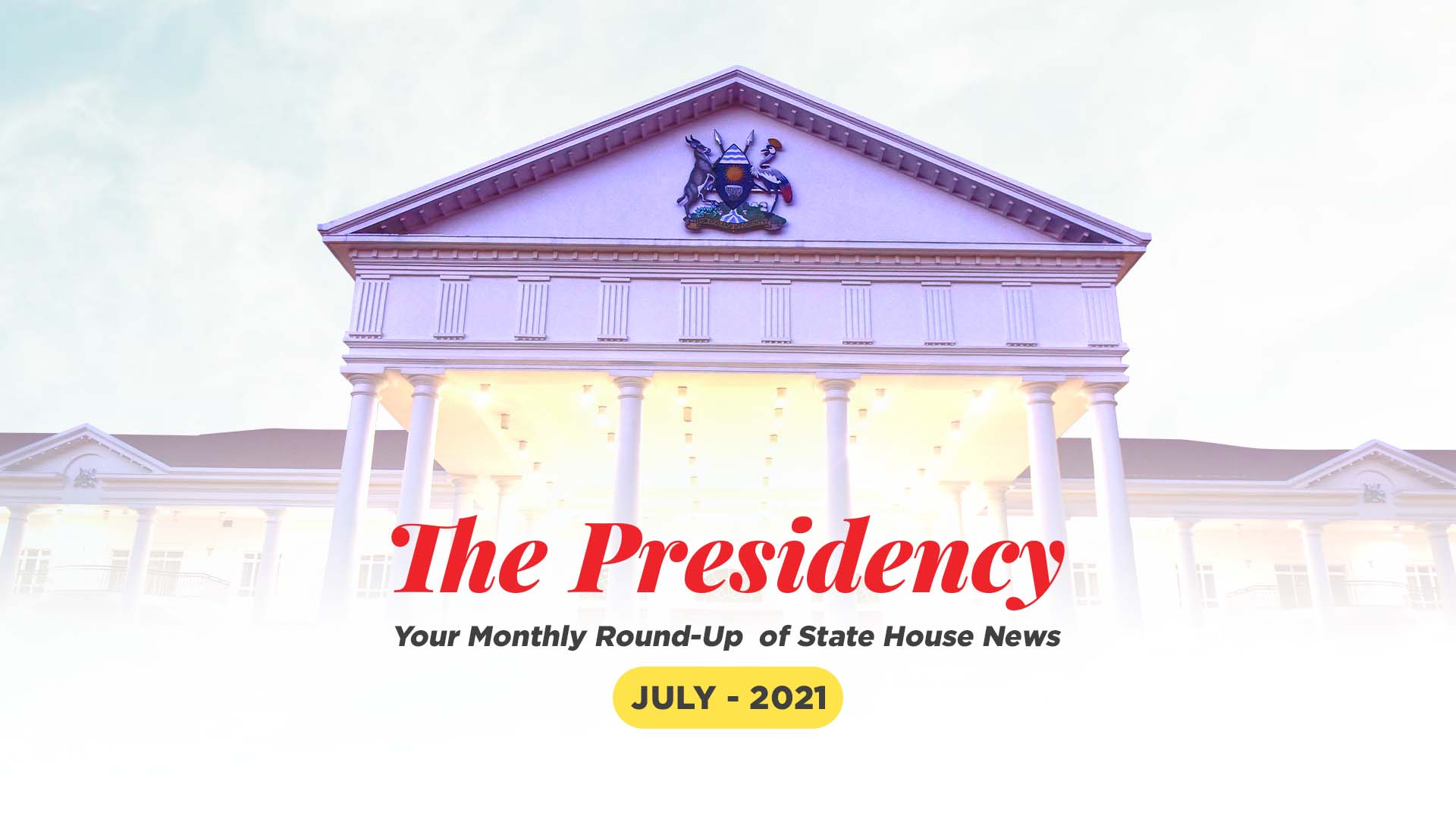 Dear Reader,
I once again have the pleasure to present to you another edition of our monthly e-magazine, The Presidency, for the month of July.
I acknowledge the immense excitement with which the first edition was received. I received diverse feedback from friends, supporters of the President and the general public, who were excited by the idea of a monthly magazine. The feedback was mainly in form of proposals on how best we can improve the magazine, to make the information simpler and easier for the reader to process.
Some of the ideas have been incorporated in this edition, while the rest will be considered in the subsequent editions. The magazine remains a work-in-progress tool for our interaction.
As I pointed out in the inaugural edition, the magazine aims at bringing the presidency including office and residence of the President of the Republic of Uganda, closer to the public. We look at the major engagements of the President that are of public interest and bring you the highlights.
Due to the COVID-19 pandemic, the President's schedule has remained largely office based between State House, Entebbe and Nakasero State Lodge. As the Country's champion in the fight against COVID-19, the President has avoided field activities in order to prevent public gatherings of his supporters. However, his desk remains very busy. During the month of July, the President addressed a couple of international meetings, hosted Kenya's deputy President, appointed new civil service leaders among other key engagements.
Lastly, in every edition, we shall provide a link to the President's major speech of the month. In this edition, we will share the link to the President's national address on COVID-19 of 30th July, 2021.
I now have the pleasure to present to you the second edition of The Presidency.
Marcella Karekye
SPECIAL PRESIDENTIAL ASSISTANT IN-CHARGE OF COMMUNICATION AND DIRECTOR GOVERNMENT CITIZEN INTERACTION CENTRE (GCIC)