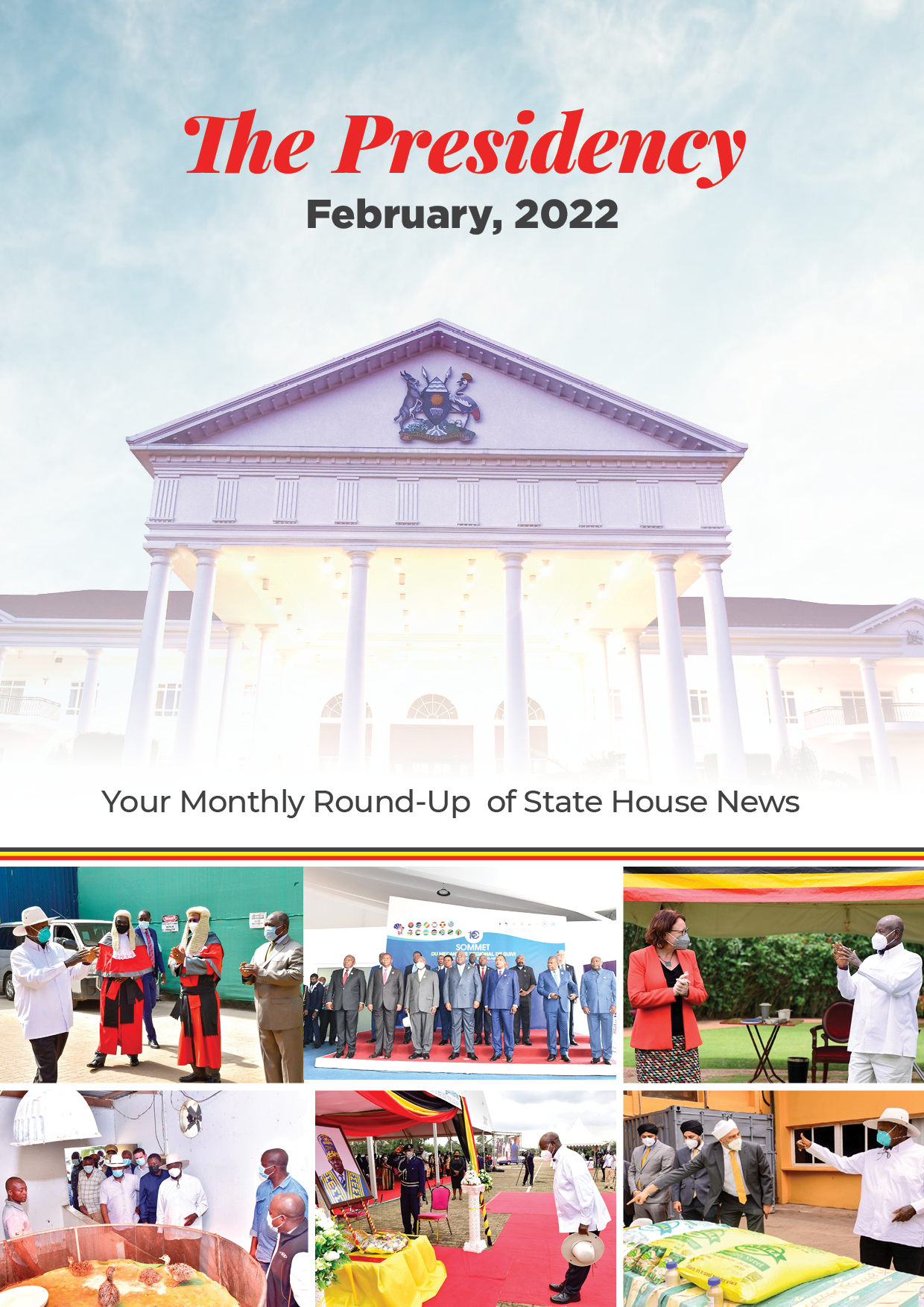 Dear Reader,
This is to present to you the February edition of our monthly e-magazine, The Presidency. The magazine highlights the major engagements of His Excellency the President for the month of February, and its purpose is to keep you informed as a major stakeholder, on the activities in the office and residence of the President.
In every edition, we try to improve the format and presentation of the magazine to make your reading as comfortable as possible. Starting with the January edition, we have changed the colours and font of the magazine.
The month of February had very significant developments for Uganda, starting with the unveiling of the Final Investment Decision (FID) by Total Energies Chairman and Chief Executive, Patrick Pouyanne, on behalf of Total Energies and joint venture partners. This was witnessed by the President at Kololo. The Final Investment Decision will inject USD 10 billion into the Lake Albert Development Project; Tilenga, King Fisher and East African Crude Oil Pipeline (EACOP) Project, creating jobs among other benefits. The President also addressed the 31st Summit of the Africa Peer Review Forum.
Lastly, we encourage the citizens to give us their feedback and suggestions about the magazine and our other services through our platforms; email: citizen@gcic.go.ug, Whatsapp: 0414670288 or through our social media handles; GCICUganda. We also encourage the citizens who have benefited from the different interventions, programmes and projects commissioned by the President to send us their experiences in form of articles. We shall publish them.
I now have the pleasure to present to you the ninth edition of The Presidency.
Marcella Karekye
Special Presidential Assistant in-Charge of Communication & Director, Government Citizen Interaction Centre