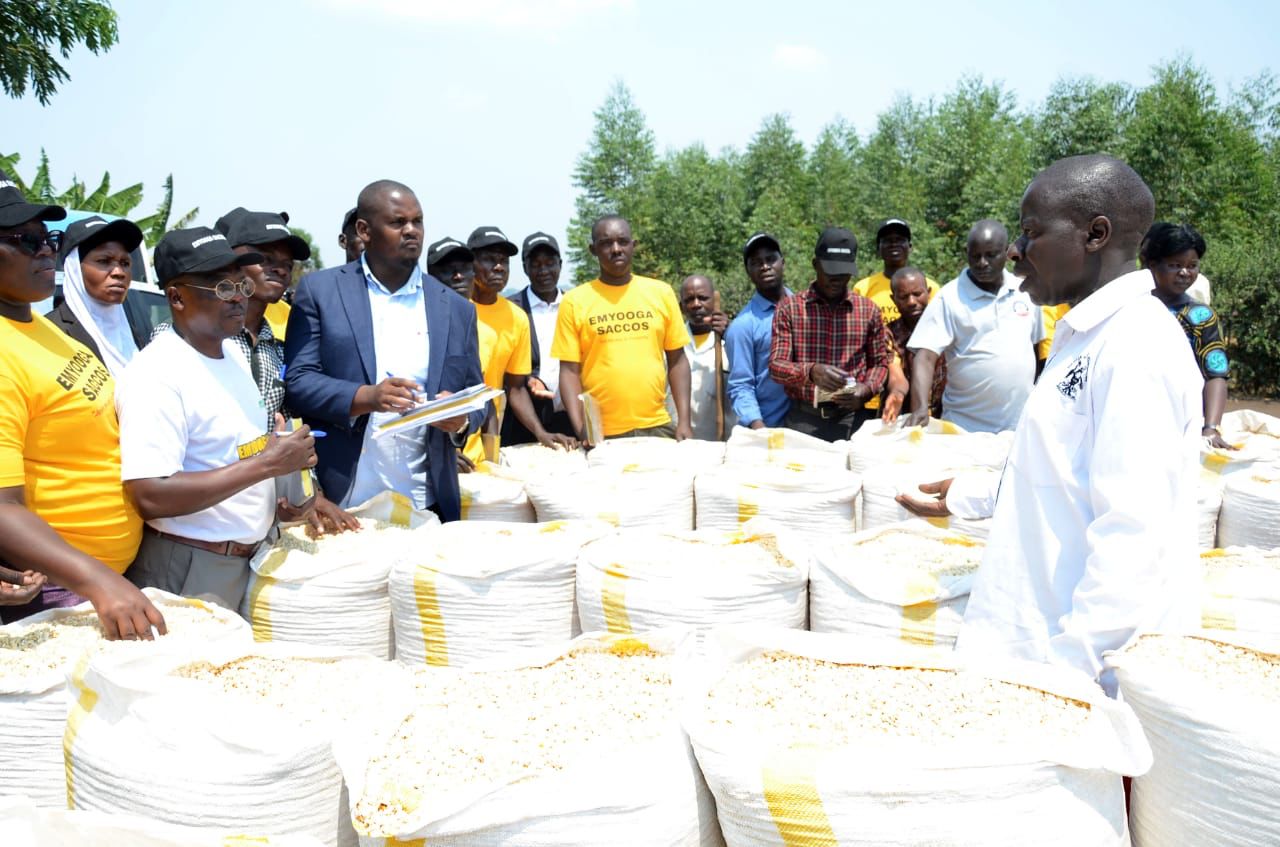 The Presidential Initiative on Wealth and Job Creation (Emyooga) was launched in 2019 as part of the broader government strategies to transform 39% of homesteads from subsistence to market-oriented production.
This program has gained significant traction in the Rwenzori Region, where its impact can be seen through the remarkable success stories of individuals and groups who have benefitted from its initiatives. According to Mr Emmanuel Mbowa of Microfinance Support Centre Kabarole Zonal Office, 504 SACCOs have been registered, UGX 15 billion Seed Capital disbursed, UGX 840 million additional Seed Capital received across all the 12 districts of the Rwenzori Region with recoveries at 60% currently.
Through providing financial support, Emyooga under the Microfinance Support Centre (MSC) as the implementing agency has empowered locals to create sustainable livelihoods and contribute to the Rwenzori Region's development.
The Rise of Women Entrepreneurs: One of the standout success stories is the surge in women's entrepreneurship. Mercy Muhindo of Bukonzo West Constituency Women Entrepreneurs Emyooga SACCO in Kasese District said, their group has managed to mobilise 40 associations with 30 individuals in each association dealing in different businesses including making both bar and liquid soap, saucepans, mats, and baskets e.tc. which has improved on their skills as well as increase their household incomes by utilizing the available local market. Women have been empowered to form and lead their own cooperatives, ranging from agriculture to crafts. With access to training, financial resources, and markets facilitated by the program, these women have been able to turn their skills into profitable ventures.
Agricultural Transformation and Food Security: Members of Bunyangabu Constituency Veterans Emyooga SACCO as represented by the chairman MR. Mwesige Expedito has managed to participate in agro-business where they plant maize on a large scale and sell to the Ministry of Defence upon harvest. Mr Mwesige advices all Ugandans to get organised in groups and take advantage of such Government initiatives once they are brought up so as to eradicate poverty. This, in turn, has contributed to improved food security in the region. Farmers who were once struggling to make ends meet are now able to provide for their families and even expand their farming operations.
Youth Empowerment and Employment: Different Emyooga SACCOs offer training and employment to the youth in the region. Kasese Restaurant Owners Emyooga SACCO which deals in outside catering services employs several youths both on a short- and long-term basis. The Emyooga program has not overlooked the potential of the youth by offering training in various vocational skills for example crafts making, tailoring, event decoration, poultry farming and agricultural produce at the Fortportal City Central Division Women Entrepreneurs Emyooga SACCO.
Strengthening Community Bonds: Beyond the economic impact, the Emyooga program has played a pivotal role in strengthening community bonds. The formation of these SACCOs and the collaborative nature of the program have encouraged locals to work together, fostering a sense of unity and shared responsibility. This social cohesion has contributed to the overall well-being of the region, leading to a safer, more harmonious environment.
The success stories emerging from the Emyooga program are a testament to the positive impact of community-centred initiatives. As these success stories continue to unfold, the Emyooga program stands as an exemplar of how targeted interventions can uplift communities and pave the way for sustainable development.
Anshemeza Joellah
Communication Officer, GCIC – State House