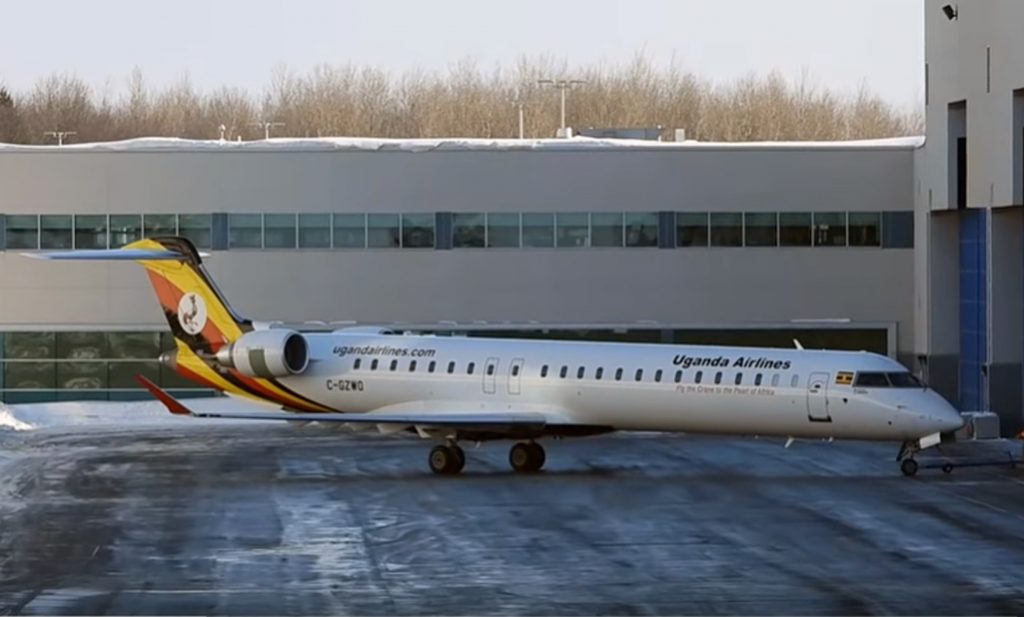 On October 30th 1945, armed with £50,000, Charles Lockhart was unveiled as first chairman of East Africa Air Transport Authority (EATA). Among other responsibilities, EATA was charged with the creation of East African Airways (EAA). On New Year's Day 1946, East African Airways made its maiden flight. The dream of an East African Airline was mooted by Phillip Euen Mitchell at the 1943 conference of Governors of Britain's East Africa Territory.
Five years later, the government of Japan after recognising the need for a reliable air transportation system to help it grow in the aftermath of World War II went ahead to establish Japan Airlines (JAL) Company Limited on August 05th 1951.
On 06th February 1952, following the death of King George VI, Queen Elizabeth II began her return to the United Kingdom on one of EAA's newer aircrafts, a DC–3 with registration VP-KHK. She was carried from Nanyuki to Entebbe, where she connected with a BOAC aircraft. This event marked EAA as being the first airline not based in the United Kingdom to carry a reigning monarch.
By December 01st 1963, all British territories in East Africa were independent. A series of successive regional disturbances primarily between Idi Amin of Uganda and Mwalimu Nyerere of Tanzania coupled with Kenya's refusal to meet her obligations to EAA destabilized the airline.
EAA operations came to a total halt in January 1977 after the airline had incurred a debt of US$120m (equivalent to $497m in 2018) and went into liquidation in February 1977, with the Kenyan government being the major creditor. Both Kenya and Uganda had established their own national airlines before the folding of the corporation, with Uganda Airlines (UA with code UX) forming in 1976 and Kenya Airways (KA with code KQ) in 1977. Tanzania followed in April 1977 with the formation of Air Tanzania.
In stark contrast however, JAL was beginning to make its mark in the world of aviation. During the 1970s, the airline bought the Boeing 727, Boeing 747, and McDonnell Douglas DC-10 for its growing routes within Japan and to other countries. And by 1983 it was the World's most profitable airline. It held this title for five years in a row.
While JAL soared, Uganda Airlines – a subsidiary of Uganda Development Corporation – stuttered. Years of political instability and mismanagement had disastrous effects on UA. Following delivery of the first Boeing 707-320C in the late 1970s, new routes to Brussels, London and Rome were inaugurated by UA.
By March 1990 the fleet included one Boeing 707-320C, two Fokker F27-600s, one Lockheed L-100-30, one Twin Otter and one B-N Trislander. A Boeing 737 was leased from Air Zimbabwe in 1994 to serve Bujumbura and Kigali, Tel Aviv was added to the route network in 1995. In 1998 all European routes were discontinued.
In 1999, South African Airways (SAA) bid for a 49% stake in Uganda Airlines. Facing strong legislative (parliamentary) opposition, SAA abandoned this quest. Left with no option, the government liquidated Uganda airlines in May 2001.
Nine years later and by now a private company listed on the Tokyo Stock Exchange, JAL applied for bankruptcy protection. At the time, this bankruptcy was the largest Japanese bankruptcy involving a non-financial company and the fourth largest in Japan's history. The Japanese government created a Special purpose vehicle – The Enterprise Turnaround Initiative Corporation of Japan (ETICJ) to oversee JAL.
Kazuo Inamori, founder of Kyocera, took over as CEO of JAL. Transport minister Seiji Maehara personally visited Kyocera headquarters in late 2009 to persuade Inamori to accept the position; task force leader Shinjiro Takagi believed that appointing a proven entrepreneur CEO was necessary to fix the various problems at JAL.
This aggressive approach by the Government of Japan primarily through ETICJ meant by JAL emerged from bankruptcy protection in March 2011. As of February 2019, Japan Airlines operates an all-Boeing fleet of 167 aircrafts. Delivery of 18 Airbus A350 – 900's begins this May. ETICJ has since liquidated all its shareholding in JAL. Japan's economy continues to soar.
Following studies and wide consultations, the Cabinet of Uganda, opted to re-launch Uganda Airlines, with six new jets, two of which will be the wide-body, long-range A330-800 and the other four being CRJ900 aircraft. The studies recommended an equity investment by the government of approximately US$70 million and loans totaling US$330 million, borrowed from regional lenders, such as the Trade and Development Bank, to complete the purchase.
Indeed Ministry of Works has already made part payments on four brand new CRJ 900 Next Gen aircraft from Canada's Bombardier. Delivery is expected before end of April 2019.
Despite concerns raised by some Members of Parliament – and despite bungled communications by Hon. Kasaija – Minister of Finance and Hon. Ntege Azuba – Minister of Works and Transport, the revival of Uganda Airlines is a novel idea. In order to leverage Uganda's strategic location as well as enable Uganda's ascendency as Africa's Business, Conference and Tourist destination – Uganda needs a National Airline. The next center of debate in regard to Uganda Airlines should be focused on ensuring that our airline gets a good management team to make it work, the very way JAL failed at first but has managed to work successfully once again with a good management team it has now.
As one pundit put it: "You can't be a real country unless you have a beer and an airline." I rather prefer Claude Grahame White's 1914 observation: "What railways have done for nations, airways will do for the world". – What the Mombasa Kampala railway did for the British, Uganda Airlines will do for Uganda.
The writer is a Communications Assistant at Government Citizen Interaction Centre (GCIC), Ministry of ICT & National Guidance.