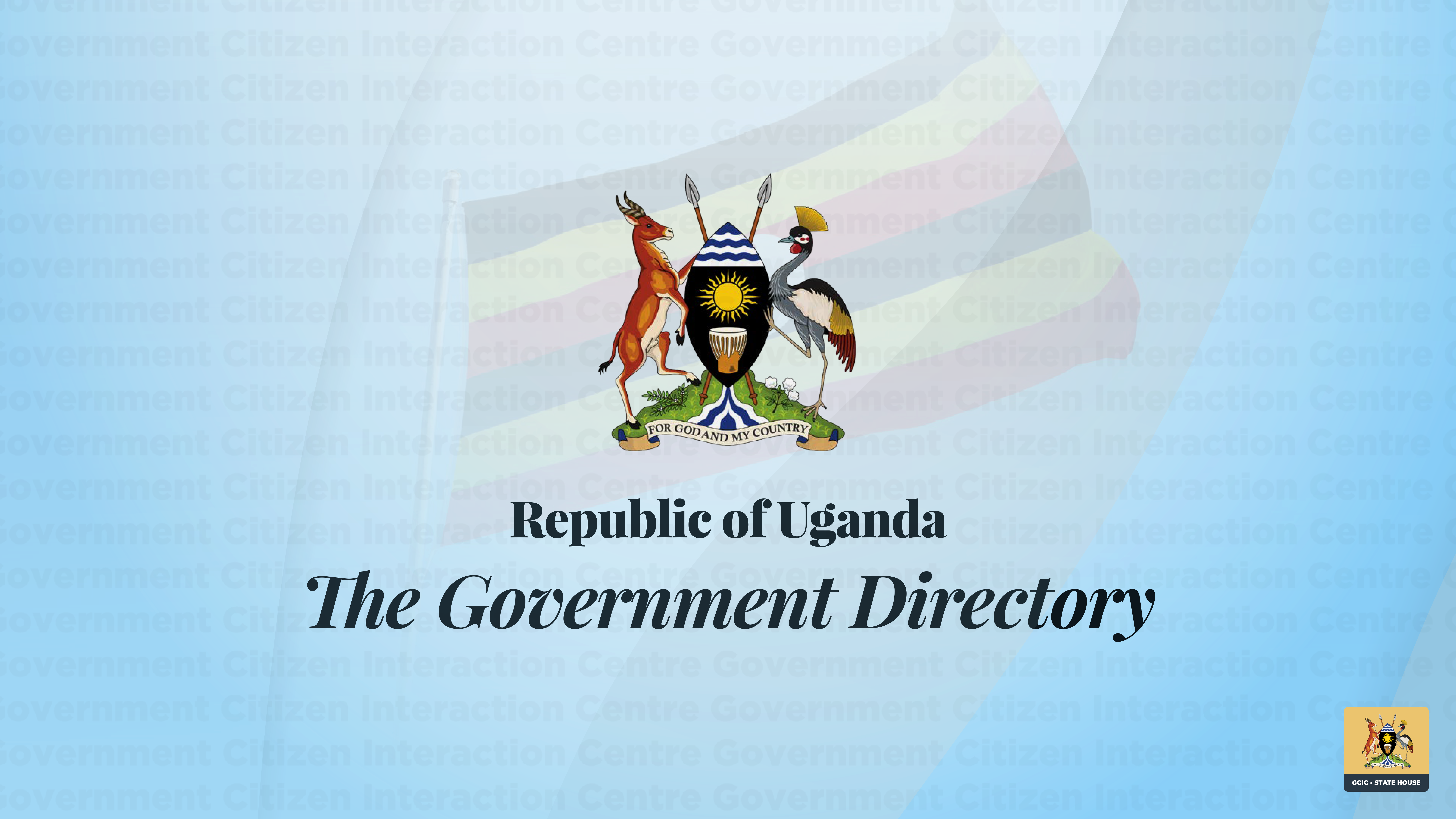 Uganda has a tripartite political system composed of Executive, Legislature and Judiciary. The Executive is the biggest arm of Government and is headed by the President, with 22 Ministries; over 100 autonomous or semi-autonomous agencies established by various acts, statutes and executive orders; 30 foreign missions and 146 Local Governments.
The second arm of Government is the Legislature headed by the Speaker. The Speaker runs the business of the Legislature, assisted by the Parliamentary Commission. The Commission is comprised of the Speaker, Deputy Speaker, Prime Minister, Leader of Opposition, Minister for Finance, Planning and Economic Development, four Commissioners and the Clerk to Parliament who is the Secretary to the Commission. The Clerk Parliament also serves as the Accounting Officer of Parliament.
The third Arm of Government, the Judiciary, is headed by the Chief Justice who is also the head the Supreme Court and is deputised by the Deputy Chief Justice who heads the Court of Appeal. The Judiciary is structured in different courts of law in the following ascending order; Magistrates Court III, II, I, Chief Magistrate Court, High Court, Court of Appeal (constitutes into Constitutional Court to address Constitution interpretation matters) and the highest court is the Supreme Court which handles only the appeals from the Court of Appeal and Presidential Election petitions.
The various Ministries, Departments, Agencies and Courts of Law use different logos, have different mandates, operate in different jurisdictions, are located in different places and maintain different contacts. Therefore, the objective of this Directory is to bring you all this information in a single document for use at your convenience and comfort.
Regarding Uganda's interests abroad, the country has 30 missions evenly distributed across the globe and maintains permanent missions at the continental bodies in Addis Ababa and United Nations Headquarters in New York and Geneva. The missions represent Uganda's political and economic interests in their respective areas of accreditation and also provide consular services. The Directory also brings you the locations and contacts of all our missions abroad.
In line with our mandate of fostering an open government, this Directory will help a citizen know which Government services are at their disposal and where to find them without the inconvenience and cheating of middlemen.
Lastly, we encourage the citizens to give us their feedback and suggestions about the Directory and our other services through our platforms; email: citizen@gcic.go.ug, Whatsapp: 0414670288 or through our social media handles; GCICUganda.
I now have the pleasure to present to you the Government of Uganda Directory 2022 Edition.
Marcella Karekye
Special Presidential Assistant in-Charge of Communication & Director, Government Citizen Interaction Centre