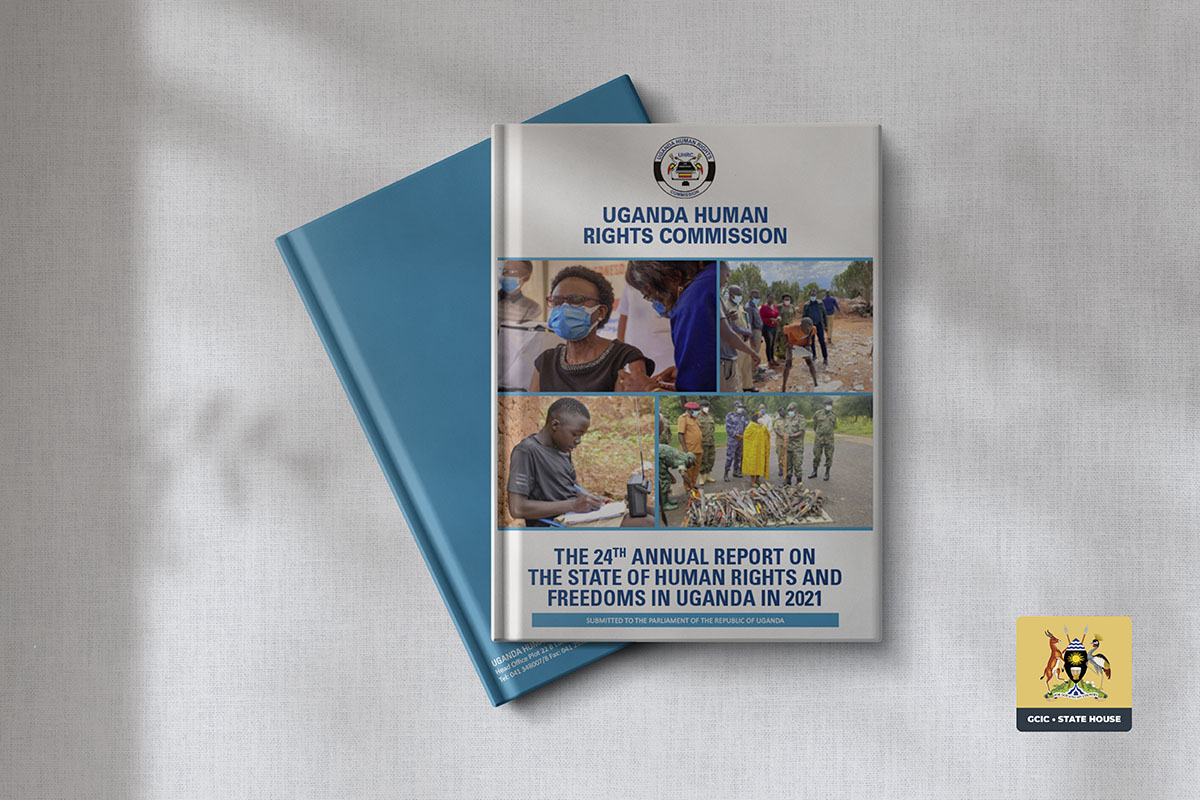 Foreword:
Allow me first of all to congratulate you and your deputy on your recent election to the position of the Speaker and Deputy Speaker of the Parliament of Uganda, respectively.
In accordance with Article 52 (2) of the Constitution of the Republic of Uganda, the Uganda Human Rights Commission is mandated to publish periodic reports on its findings and submit annual reports to Parliament on the state of human rights and freedoms in the country. It is, therefore in fulfilment of this mandate that the Uganda Human Rights Commission has the honour and pleasure to present to you its 24th Annual Report.
This report comprises 12 chapters, with chapters one to eight dedicated to the general thematic issues and areas that the Uganda Human Rights Commission monitored during the reporting period. Some of the emerging issues in 2021 included the twin bombings, banishment of persons from their societies and teenage pregnancy. These issues are highlighted in chapter nine of this report.
Chapter 10, highlights various interventions by the Commission in accordance with our mandate of monitoring Government's Complaince with international human rights standards.
Chapter 11 considers the Commission's position on bills before the Parliament of Uganda, while the last chapter of the report looks at how Uganda has
performed in terms of its reporting to international and regional treaty bodies.
Our aim in presenting this Annual Report is to give to the Parliament of Uganda, various government departments, strategic partners and the general public an appraisal of the human rights situation in Uganda in the year 2021.
The Commission presents this report as a carefully crafted and valuable assessment of the state of human rights in the country in 2021. This report not only builds on the previously identified challenges and recommendations but also takes note of the progress made.
The Commission hopes that Parliament, the Executive and all those organs to which recommendations have been made will give due attention to the respective issues raised in the report. We are fully convinced that if the recommendations are implemented, we will significantly enhance the concept of good governance as well as the protection and promotion of human rights in our country.