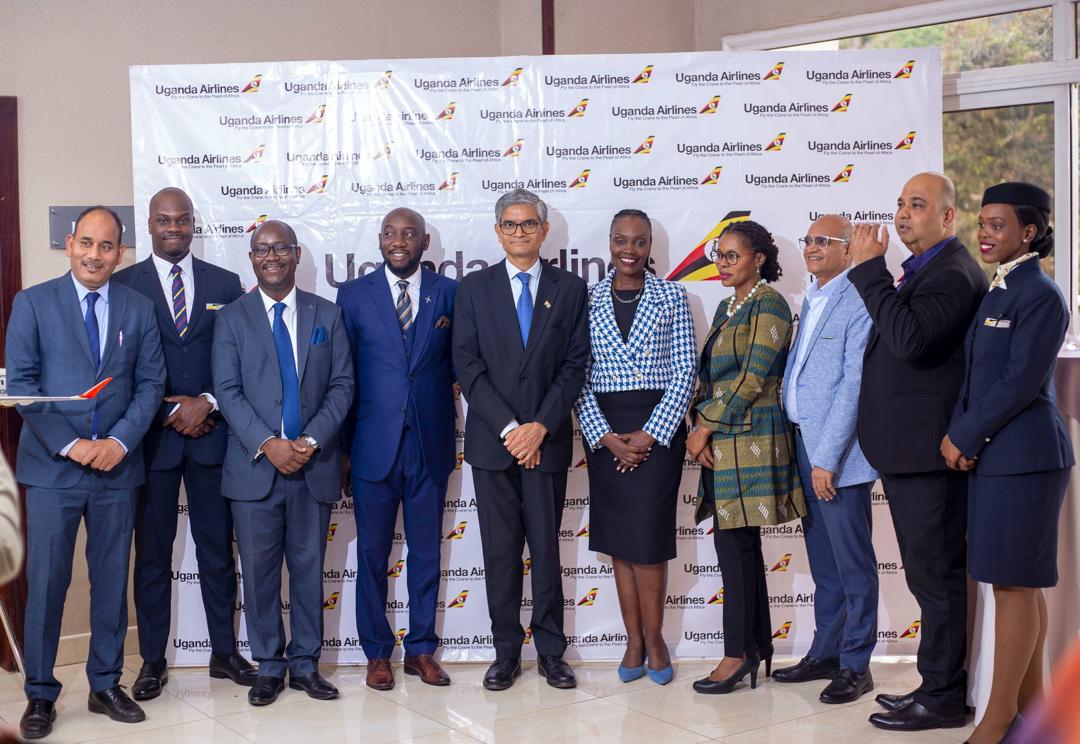 On 18th August 2023, Uganda Airlines together with Grant Thorton announced the launch of a direct flight to Mumbai-India starting September 2023 to the Indian Community at that was hosted at Uganda Airlines for a breakfast treat in readiness of the milestone.
Jennifer Bamuturaki CEO Uganda Airlines while in the breakfast meeting noted that After 40 years Ugandans can now enjoy direct flights from Entebbe International Airport to Mumbai India.
She added that the Uganda Airlines Airbus opens the Asian route starting September with direct flights from Entebbe to India.
The National Airline will start with 3 direct flights Mondays, Wednesdays and Saturdays. This also comes with two pieces of luggage in business class.
With An Annual Trade Value with India of US$959.11 Million And $56.98 Million, Respectively, Uganda and India Continue to be Significant Trading Partners.
As a result of the development of these connections over the years, which are evidenced by the exchange of high-level visits and signed memoranda of understanding in a variety of fields, Relations between Uganda and India go back many years. India is now a strategic partner for Uganda.
Peace Akol – Communications Officer, Government Citizen Interaction Centre – State House.